International Produce Training is proud to announce a new addition to its team.  Paul Manol has joined IPT to lend his experience to the development and delivery of training classes for the inspection procedures of fresh fruit and vegetables.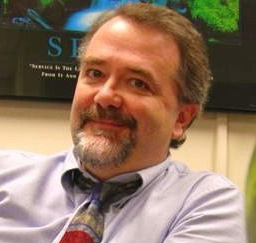 Paul brings a wealth of experience to the training class room.  He began is USDA career in 1977, with the USDA's Federal Grain Inspection Service (FGIS) as a grain sampler/technician later becoming a grain inspector.
In 1983, he transferred to the Fresh Fruit & Vegetable Division (FFV) of USDA's Agricultural Marketing Service (AMS) as a produce inspector in Philadelphia. He later served as Officer-in-Charge of the Savannah, Georgia terminal market (1984-87) and then as the Federal Supervisor for the State of Connecticut and Officer-in-charge of the Hartford terminal market (1987) prior to moving to Washington, DC as a Marketing Specialist with the FFV Standardization Section.  In 1990,he became the Deputy Director of the Fresh Products Field Operations Section, with primary duties for management and oversight of the U.S. Peanut Inspection Program.
Early in 2001, Paul became the International Standards Coordinator with USDA's Fruit and Vegetable Program.  In this position, he represented the interests of American agriculture and the U.S. government in dealing with international standards organizations such as the United Nations Economic Commission for Europe, the Codex Alimentarius Commission and the Organization for Economic Cooperation and Development.
Late in 2001, Paul joined our training group as a Training Specialist at the USDA Fruit and Vegetable Program's newly established Training and Development Center in Fredericksburg, Virginia. There, he instructed both new and seasoned official inspection personnel, sister agency employees, international partners/cooperators, and members of the produce industry in the uniform application of grading standards and procedures with regard to fresh fruits, vegetables, and nuts. He also co-authored USDA's Fruit and Vegetable Division Good Agricultural Practices/Good Handling Practices (GAP/GHP) program, serving as one of its primary instructors.
When I asked Paul what position with the USDA he enjoyed the most, he replied,
"Of all of my experiences with USDA, serving as a Trainer for fruit and vegetable inspection was my real area of passion. It afforded me an opportunity to develop produce inspection training materials utilized by USDA licensed inspectors as well as by the produce industry. Providing inspection and standards training for produce buyers, salespeople, and quality control/assurance inspectors also gave me first hand knowledge of industry needs pertaining to quality assessment of fresh products."
IPT is lucky to have Paul as a member of its training staff, but the real beneficiary will be the people he trains.