Inspection-related topics
Please feel welcome to join in on the discussion involving the inspection of fresh fruits and vegetables.  This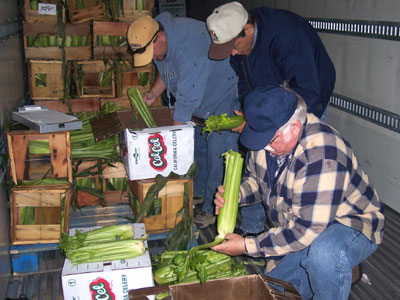 blog was created to give you the opportunity to ask and comment on produce inspection-related topics.  Whether you have a question concerning the U.S. Grade Standards, a defect you are not sure of identifying, a situation that you would like to hear how others are handling, this is your place.
Everyone is welcome!
This forum is open to anyone; a quality control inspector at a packing house, at a distribution center, or a wholesale market.  We also welcome all USDA Federal and Federal-State Inspectors, performing shipping point inspections or terminal market inspections.
Send in your questions and comments!
For everyone to benefit, please don't hold back on your comments or suggestions to any and all questions submitted.  The posts will not be deleted, and older topics can be reviewed by using the "Search" feature.
Sign in; or remain Anonymous
If you would like to remain anonymous (as a Guest), or if you would like to leave your name, it is your choice. 
Send pictures to be posted
If you have a question involving a specific defect, and you have a digital image, please e-mail me the picture and I will place the image for everyone to see, share and comment.  Send your images to: info@ipt.us.com
Click on any topic
Click on any of the topics to join in.  I hope everyone enjoys the interaction!