International Produce Training is pleased to announce it is now offering audit services to all aspects of the produce industry; growers, suppliers, and buyers.
IPT will perform a third party audit on any of your suppliers.  The scope of the audit will verify if the proper inspection procedures are being followed, the defect scoring and identification is correct, and if the quality assurance personnel have been properly trained.  You will receive a final audit report, documenting the deficiencies in their quality control system, as well as corrective measures that will be incorporated.  Follow up audits will verify these corrective actions have been established and are working.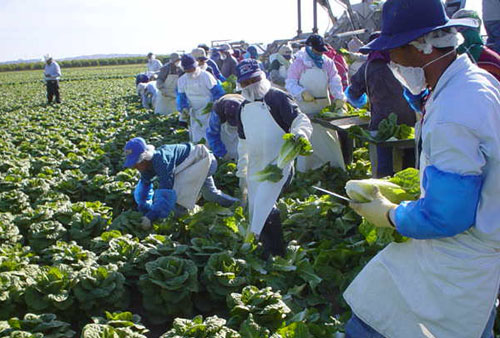 The auditor will act as an independent third party, auditing the quality control staff at a packing house, in the field, at dockside or at any facility.
How many times has weather conditions or market prices affected the quality and consistency of the product you are purchasing?  An audit on site will verify that proper procedures are being followed, as well as random inspections of packed product.  Let IPT be your eyes in the field, as a trained auditor will report back to you the effectiveness of your supplier's quality assurance procedures.
But I use a private inspector now, how will this help?  Private inspection companies are being used more and more each day, but unfortunately there is no governing body overseeing their training or inspection procedures.  IPT will verify to you if the inspector is trained, is qualified and is competent to inspect your product.
Will these audits save our company money?  An audit by IPT will allow your buyers to feel confident with their suppliers.  Knowing a "top of the line" quality assurance program is in place, being managed by a reputable staff, will ensure the product you're buying is meeting your company's quality specifications.  Trust but Verify!