It is hard to imagine but ten years has past by since Operation Forbidden Fruit occurred.  In late October 1999, eight USDA Fresh Fruit and Vegetable Inspectors, including two supervisors were arrested on charges of bribery and corruption.  On a personal note, I was one of the replacement inspectors called in that day, to continue inspections at the Hunts Point Market in NYC, after the majority of the inspectors were whisked away in handcuffs.  A day I will never forget.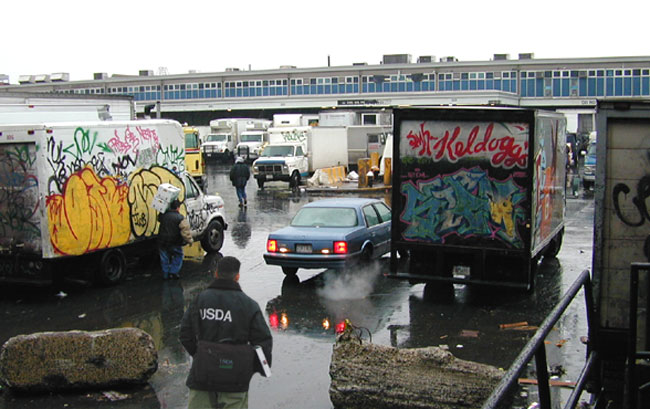 "Operation Forbidden Fruit" was led by the USDA's Office of Inspector General assisted by FBI and USDA's Agricultural Marketing Service. The investigation observed a scheme over a three-year period where receivers allegedly were bribed to lower the grade of produce. The receiver then renegotiated a reduced price with the shipper. The inspectors then kicked back a percentage of the bribes to their supervisors.
The indictment allegations declare that inspectors routinely took cash payments of around $50 from the owners or employers of the wholesalers in exchange for agreeing to downgrade produce. According to the 65-count indictment, some inspectors have been taking bribes since 1980. It is alleged that some inspectors may have earned as much as $100,000 off-the-books.
The investigation stemmed from grower complaints over lower produce prices at Hunt's Point. Growers claimed they felt they were being cheated and wanted to end their association the New York produce market.
In the next few posts I will take a look back at the fallout of the bribery scandal, the improvements the USDA took, and the ramifications from the dwindling resources of the USDA Inspection Program to keep these improvements in place.