One of the most interesting reactions I receive during my training classes, is the discussion that follow questions about appeal inspections.  To begin with, appeal inspections are used when a receiver or a shipper of produce feel the inspector errorred in judgement.  They request an appeal inspection, on the chance the new inspection will supersede or reverse the original inspection.
Most industry members (receivers and shippers alike) feel the process is geared to protecting the original inspector.  I am not going to defend or trash the process, but I will admit during my 30 plus years with the inspection service I have witnessed some amazing decisions regarding appeal inspections.  Most of the training participants have no faith in the system at all, pointing out the inspectors performing the appeal inspection have the previous results in hand and are going to score or not score defects to keep the results very close, thereby resulting in very few reversals of the original inspector.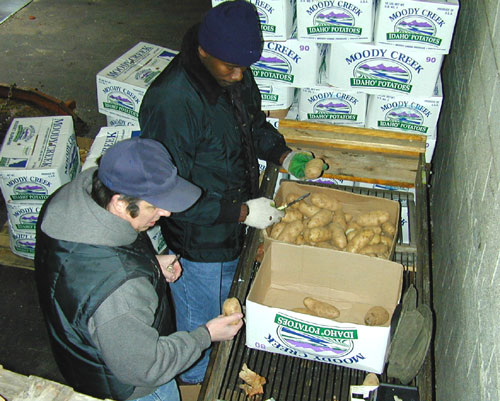 To be fair, when an appeal inspection is requested the follow-up inspectors are supposed to consist of two different inspectors, and at least one being a supervisor or a more seasoned inspector.  Unfortunately, due to the budget woes, many offices are being downsized leaving fewer options for choosing capable inspectors to handle appeal inspections. But the comment I hear most often is, "The two inspectors performing the appeal inspection are from the same office as the original inspector, most likely friends and will protect him or her."  And my answer to that comment is "Yes, the appealing inspectors are most likely from the same office as the original inspector," and I leave it at that.
But all is not lost.  If you feel you have a legitimate disagreement with the appeal inspection results, you can always opt for the next step, request a formal review.  A formal review will consist of two inspectors from a different office to handle the inspection.  But beware, win or lose, you will be responsible for the expenses for the two out-of -towners, paying for mileage, overtime, and possibly airfare, rental car, per-diem and hotel expenses.
In a future post I will offer some advice as to the best times to request an appeal, as well as advice as to how to head off a disagreement with an inspector, avoiding the appeal process altogether.