Audit your suppliers on proper fruit and vegetable inspection inspections.
International Produce Training will perform an audit on any of your suppliers. The scope of the audit will verify if the proper inspection procedures are being followed, the defect scoring and identification is correct, and if the quality assurance personnel have been properly trained. You will receive a final audit report, documenting the deficiencies in their quality control system, as well as corrective measures that will be incorporated. Follow up audits will verify these corrective actions have been established and are working.
Contact us about audit services and pricing »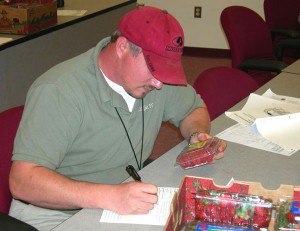 Customize your audit scope.
IPT offers personalized audit services to closely examine specific functions you deem important. With your quality specifications, IPT will design an audit checklist to monitor the accuracy and accountability of the quality assurance staff, at the packing houses, in the field, or at dockside or any place of shipment. Domestic and International audits are available.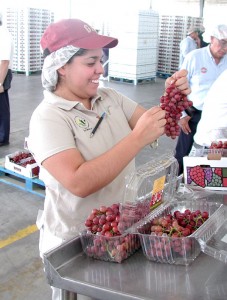 An audit will verify consistency and quality.
With seasonal problems being a certainty, with fluctuations in the market place a common occurrence, International Produce Training will audit any facility to offer you an independent third party report, to ensure the quality specifications of your packed product are being met, regardless of excuses. IPT will audit the quality control procedures and will randomly inspect packed product to verify you are receiving a product that is consistent with your quality standards. Don't let market conditions affect the quality and consistency you are accustomed to receiving!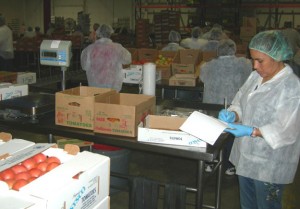 Hire an IPT Fresh Produce Inspection Auditor today!
The inspection audit performed by IPT will benefit your buying staff, your business and the consumers. If you are interested in more information please contact us. If you feel IPT can benefit your business and your staff then begin the IPT Fresh Produce Inspection Audit Program registration process.