As 2008 comes to a close, it is time to get ready for the shipments of Chilean grapes and stone fruit to hit the U.S.  One of the most common mistakes made is the assumption that all Chilean Fruit, being imported into the United States, has passed a USDA inspection.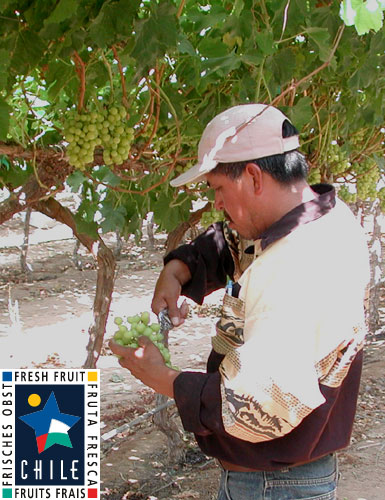 The confusion is understandable for a few reasons.  The USDA does inspect the Chilean Fruit, but this is for the prevention of pests/insects coming into the country.  This is performed by USDA/APHIS, Plant Protection Quarantine (PPQ).  Some importers do utilize the USDA/AMS/Fresh Products Branch to inspect the incoming fruit, but this is only for quality control purposes, on a voluntary basis.
Does this mean if the fruit is found our of grade, the fruit is sent back to Chile?  No, the fruit is allowed to remain in the United States regardless of any problems, for example, decay, freezing injury, or damaged containers.
Will the containers be marked, as which lots were in grade and which lots were out of grade?  No, there will be no designations; in fact some grower's fruit may be in grade, while other grower's fruit may be out of grade, within the same shipment.
The grapes taste sour, does this affect the U.S. No. 1 Grade?  Yes, depending the variety of Table Grapes, they must meet a minimum percentage of soluble solids.  For example, Thompson Seedless must have a minimum of 16.5% Soluble Solids.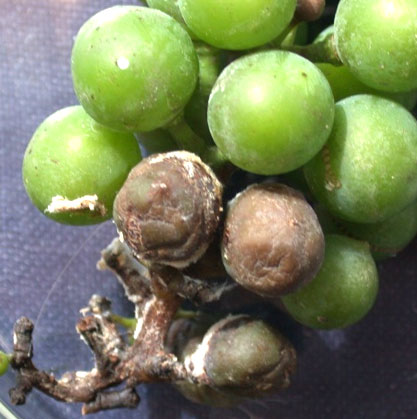 The USDA quality control inspections and inspections by private inspection companies are performed at the ports, to determine the quality of the fruit; to determine which fruit can be placed in storage, and which fruit must be sent to the markets for immediate use.
Remember to inspect all incoming shipments thoroughly and don't assume the fruit has already passed a vigorous inspection process.