With the fall season in full swing, you may have some questions when receiving a load of pumpkins.  Believe it or not, the USDA does have grade standards for pumpkins, titled, "United States Standards for Grades of Fall and Winter Type Squash and Pumpkin."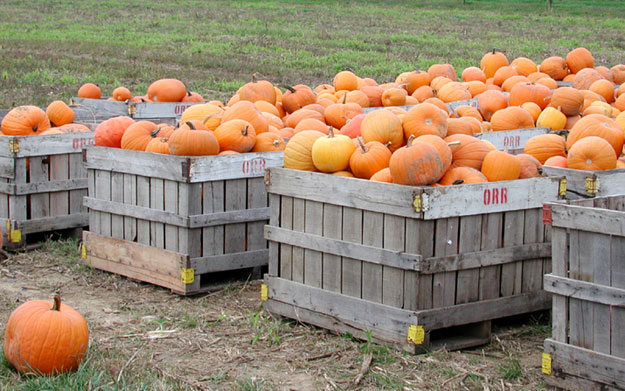 Although you may not encounter too many problems, with the most common being scars, misshapen, or the most serious, fresh cuts or breaks and decay.  If you do encounter pumpkins with fresh cuts, or actually broken/split pumpkins they are to be scored as a serious damage defect.  They are considered "free from" defects, meaning any fresh cut, no matter the size, is to be scored as a defect.
Another question you may have, "Some of the pumpkins are missing their stem, is that a defect?"  No, the US Grade Standards do not require that pumpkins have a stem.  The stem scar (if the stem is missing) must be well healed.  If you do find decay, or soft rot on the pumpkin, the pumpkin is to be scored against the 2% tolerance for soft rot.
But what if you find the stem has soft rot, is it a defect?  Well, yes it is a defect, but if you find soft rot affecting the stem it is scored as a defect against the 10% general tolerance, not against the 2% tolerance for soft rot.
When sampling the pumpkins, to determine the percentage of defects, simply count 25 pumpkins as your sample.  One defective pumpkin is 4%, 2 defects is 8%, 3 is 12%….."