We have all seen the yellow and discolored bud clusters that occur on broccoli.  Unfortunately there are no real scoring guidelines, to determine how much is allowed before the discoloration is scored as a defect.  The USDA has recently published (November 2008) a revised inspection instruction handbook for broccoli, but the instructions fail to address the scoring guidelines for the most widely seen defect in broccoli. The handbook states that yellowing and discoloration is to be scored as damage, when materially affecting the appearance of the broccoli……which really tells us nothing and offers no uniform guidance.
Based upon my many years of working with other inspectors across the country, I have found the majority of inspectors score the yellowing and discolored bud clusters as damage when the area affected exceeds an aggregate area of 3/8 inch, over the crown of broccoli.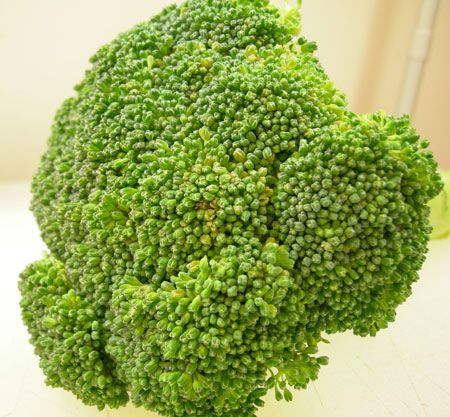 Let me know your thoughts, if you disagree with the guideline, as I will be willing to post all suggestions.  Having a specific area as a scoring guide is something all inspectors can utilize to improve their uniformity.