Before this past month the fresh produce industry has been following the U.S. Grade Standards for Cucumbers that were created in 1958.  Its time has come to update this grade standard to reflect the current practices used by cucumber growers and shippers.  The USDA updated the grade standard, which can be found here.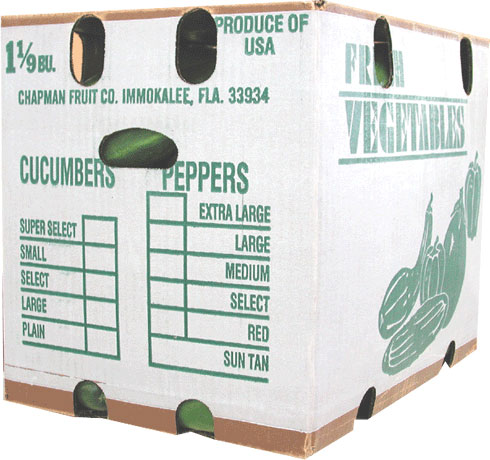 If you buy, sell, or inspect cucumbers the choices are based on what you see here.  The best being "Super Select," followed by "Select," and then ether "Plain" or "Choice."  Cucumbers are not packed. using U.S. Grades.  It is unfortunate the USDA did not take this opportunity to reflect current practices and use these categories in the U.S. Grade Standard.  The new 2016 Grade Standard for Cucumbers did not update this at all.  In the U.S. Grade Standard for Cucumbers the grades read as:
US Fancy
US Extra No. 1
US No. 1
U.S. No. 1 Small
US No. 1 Large
US No. 2
…….and the USDA wonders why they are becoming irrelevant with the produce industry, as more and more companies develop their own product specifications to reflect current industry practices.
This update would have been easy.  If the USDA made just a few phone calls and gathered some common criteria for what is a "Super Select", they could have edited the US Fancy Grade to reflect those specifications (well formed cucumbers, minimum and maximum lengths and diameters).  The same could have been done with the US Extra No. 1 Grade to reflect the industry guidelines for the cucumbers packed as "Select."  It is shame they missed this opportunity.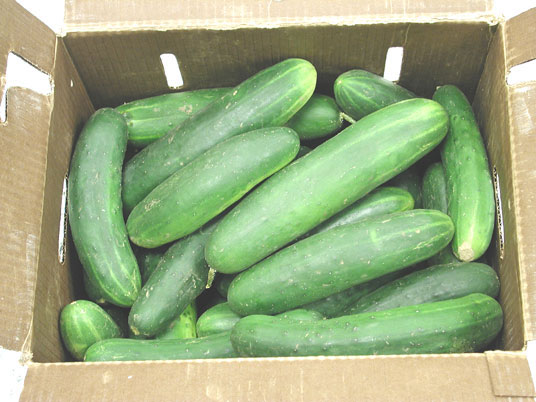 Aside from the grade descriptions the USDA easily could have included some scoring guidelines for the most common defects found in cucumbers.  Shriveled ends is the most common defect found in cucumbers, but there is no official scoring guideline found in the Standards or in the USDA's own Inspection Instructions, only the generic guideline of scoring shriveled ends when materially affecting its appearance…..a judgement call.  But what is more maddening is this would have been the perfect opportunity to include the scoring guidelines that were not found in the Standard but were stated in the USDA Inspection Instructions.  The USDA tells their inspectors to score cuts and sunken areas as a defect when the affected areas are greater than 3/8 inch.  Why not add them to the Standard?
But the USDA really showed their true lack of caring when they didn't even update the scoring guideline for bruising.  In 1958 and in the newly released 2016 Standard the scoring guideline for bruising is clearly spelled out, "§ 51.2233 Damage.  (c) Bruises when materially affecting the appearance of the cucumber, or when sack imprints affect an aggregate area greater than that of a circle 2 1/4 inches in diameter."  I wonder when the USDA last saw cucumbers shipped in burlap sacks?  Truly remarkable!