A USDA inspector suggested I place a little additional information related to the inspection fees charged for their inspection work. The most recent fee increases took place a little over a year ago, but if you visit my Links page you will have access to the most recent inspection fees.
The fee chart is fairly easy to read, with the basic fee, for a full trailer load of one product, the fee is $151.  Remember the mileage fee is in addition, $1.32/mile, for roundtrip mileage between the USDA's office and the place of inspection.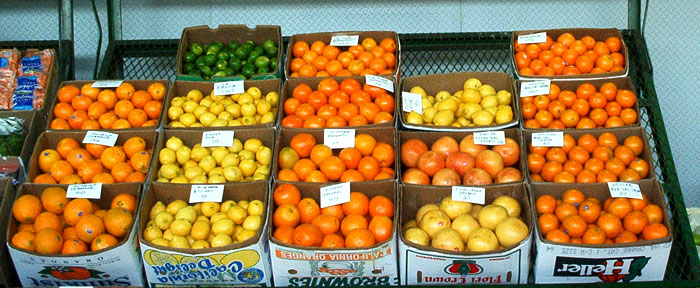 The confusion begins when mixed loads are involved.  Different lots of the same commodity, the fee will be $151 plus an additional $69 for each lot.  For example;
would result in an inspection fee of $151 plus $69, totalling $220.
If you have different commodies each commodity stands on its own.  Inspecting a mix load of citrus; 
would total about $500. 
A rail car of citrus containing;
for a  total of $578.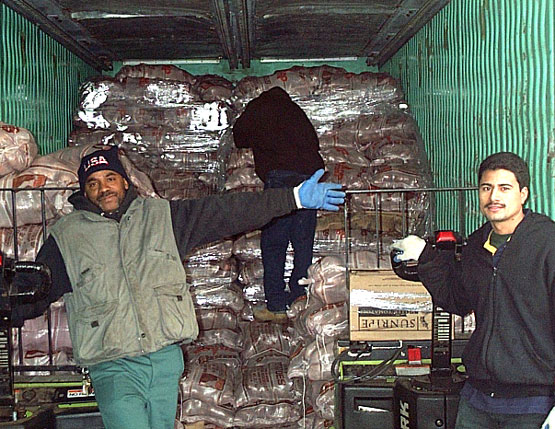 As you can see, the inspection fee does vary on the number of containers in the lot.  The USDA has developed a carlot equivalency chart, to define the number of containers in a full load and half load.  If the the number of containers of the  product to be inspected is less than a half a trailer load, the inspection fee is $125, versus, the $151 fee for a full trailer load.  If you request an inspection on:
the inspection fee would be $125 for each lot (5) totalling $625.
Click on the link to open, print, or download the carlot equivalency chart.   Carlot Equivalents Chart