Although much attention has been given to the future of the USDA's federal inspection program, there is more reason to be concerned over the state's own fruit and vegetable inspection programs.  To begin with, there are approximately 1500 USDA federally licensed fruit and vegetable inspectors working across the country, performing inspections at shipping points, processing facilities and receiving markets.  These state employees are supervised with federal oversight, and the state departments of agriculture pay a percentage of their gross inspection receipts to the USDA Fresh Products Branch to participate within the federal inspection program.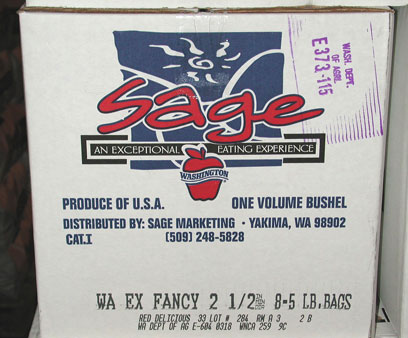 Conversely, there are approximately 175 USDA, federal employees that perform fruit and vegetable inspections in 33 markets across the U.S.  The USDA is a user fee funded program, relying on inspection revenue from their own inspectors and overhead revenues from the states' inspection programs to keep their program in the black.  When revenue begins to fall in their inspection program, the inspection program, being a part of the Agricultural Marketing Service (AMS), has access to millions of dollars from other AMS programs to rely on, to bail out the Fresh Fruit and Vegetable Inspection Program.  In other words, the federal program is here to stay.
The same cannot be said of many state inspection programs.  In the news this week, there are drastic cuts planned for the Department of Agriculture in Pennsylvania.  From a newspaper article dated May 6, 2009, "Calling it a devastating blow, Department of Agriculture Secretary Dennis Wolff said a budget proposed earlier this week by Senate Republicans—and passed today by a party-line vote—would create considerable challenges for farmers already grappling to survive a difficult economy. Wolff said Senate Bill 850 would mean another $9 million in cuts for the department above the difficult, but practical, reductions Governor Edward G. Rendell made in his budget proposal. The Senate-approved plan would strip away all state funding for many programs that benefit farmers, including crop insurance, agricultural research and economic development programs, such as PA grows and the centers for Dairy and Beef Excellence, which are designed to keep farms financially secure."
With PA state employees looking at possible furloughs, or layoffs at the passage of the July fiscal year budget, what will be the affect on the inspection program?  For example, Pennsylvania state inspectors currently perform all possible inspections, inspecting fruit and vegetables at shipping points, at processing plants, and at receiving markets throughout the state, a microcosm of the nation.  Who will continue to offer these inspection services?
Of course they are not alone in this budget crisis, states that already have furloughed employees are: California, Connecticut, Maryland, Massachusetts, New Jersey, Ohio, Oregon, North Carolina and Georgia. And in the near future, the states of Arizona, Washington and Michigan are looking to follow suit during their next fiscal year.
Last year New Jersey came very close to eliminating the entire Department of Agriculture and there are reports it could happen in Pennsylvania The inspection programs in the states will be very unsettled during the next few months, as they have no other programs that can bail them out.