A few months ago we wrote about searching for available government jobs within the produce industry.  Most of the jobs catered to entry level fruit and vegetable inspectors, or some job openings within FDA, related to food safety.  Unfortunately, recent events have unfolded and so have the job openings within the government.  Budget cutbacks have or will eliminate many USDA fruit and vegetable inspection jobs.  Just a few years ago USDA inspectors were stationed in Providence RI,  New Orleans LA, Charleston WV,  and Salt Lake City UT.  These offices, and many others have been shut down, and the outlook for USDA fruit and vegetable inspection jobs in the future remains grim.  Finding a position within the state department of agriculture may be even harder.
But all is not lost.  There are still job openings within the fresh produce industry to be found.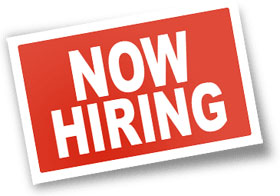 International Produce Training has now added a valuable link to their website's Industry Links Page.  By clicking on the link for BlueSky, you will be able to search for fresh produce related jobs, found coast to coast.  Companies are seeking qualified applicants for many types of positions.  With about 100 job openings posted on their web site you can find entry level positions on up.
I was surprised to find so many different types of professional job openings, such as; administrative, sales, buyers, quality assurance inspectors and managers as well as many openings involved with food safety.
There were job openings found at the shipping points in California, Idaho, Michigan and Florida, and warehouse or office positions found throughout the United States.
Take a few minutes and check out their web site; you may find something you are looking for, whether you are looking for a new career path yourself or you are looking to find a qualified person for a job opening.