I received a phone call from a worried industry member this past week as he told me of some recent shakeups in the Department of Agriculture in the commonwealth of Pennsylvania. With the state budget not having been signed, cuts were made throughout the state, including some key spots in Agriculture.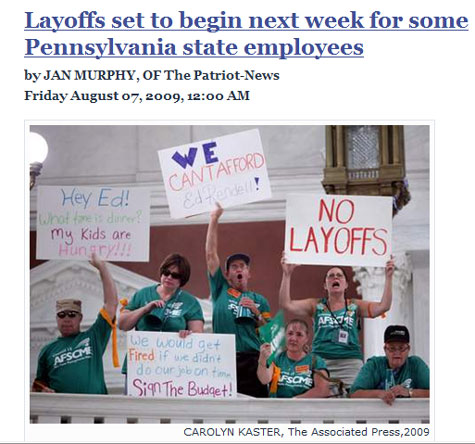 The first key position eliminated was the State Program Manager position, the person in charge of the entire state inspection program.  Having been a USDA federal supervisor for about 14 years, supervising the state's fruit and vegetable inspection program I can tell you from experience the state inspectors do a little bit of everything.  They inspect apples, peaches and potatoes at the packing houses; they inspect apples, peaches, cherries and grapes at processing plants; and they inspect every type of fruit and vegetable at terminal market warehouses throughout the state.  On top of that Pennsylvania is one of the leading states in performing third party food safety audits, many of them required under the USDA's school lunch program.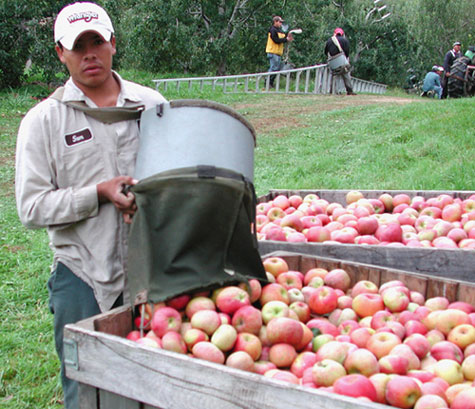 Having the program manager's position eliminated leaves many question to the oversight of this program.  In addition another important position was eliminated, the supervisor of the largest apple and peach growing area within the state.  These producers rely on the inspection service to provide inspections mandated by the USDA, such as school lunch purchases, apple inspections to meet the requirements of the export apple and pear act, and mandatory third party food safety audits for the school lunch purchase program.  With no supervisor in the area, the industry is questioning the future of their inspection service.  With no inspection service, their ability to export apples and participate in the school lunch purchase programs will be in jeopardy. 
Everyone has known for the past few months some state inspection programs would be in trouble.  Last year there was even talk in New Jersey of eliminating the entire New Jersey Department of Agriculture.  No one knows what will happen to the inspection program in Pennsylvania.   The dust has barely settled.   The positions have been eliminated so now it will be up to the state managers and the USDA to work out an agreement allowing the service to continue with less supervision and oversight.
It also appears industry may be taking a few more steps away from other USDA programs in anticipation of pending state budget cuts across the country.  Some major chains are performing their own food safety audits on their suppliers.  Bypassing the USDA or private third party audits, the chains are sending their own trained auditors into the packing houses to perform their own audits.  I would assume the major reason is to audit to their own specifications.  They also control the audit frequency and the audit follow-up visits.  Will more and more companies follow suit?   If more states lose key positions as did Pennsylvania, they just might.  I guess we will find out in the coming months.