With the economic crisis placing a huge burden on state budgets, will the USDA Federal State inspection programs be able to withstand these tough times?  During my many years as a state employee, a Federal Supervisor, and later as a Federal Program Manager, I would never have predicted that state budgets would reach into the state inspection reserve funds.  I was always led to believe these inspection funds were safe, were set aside as revenue generated from the growers using the inspection program, and could not be tapped by the state's general funds.
It appears this economic crisis is changing the rules.  A blogger sent me a newspaper article from the Denver Post, dated 1/14/09, which states,
"So while the Department of Agriculture raised the $79,430 to hire five seasonal potato inspectors itself, that money is also at the legislature's disposal as it tries to deal with budget cuts eleswhere, according to Tom Lipetzky, director of agriculture's division of markets."  It goes on to say, "In budget crises of yesteryear, lawmakers have raided those fund to help balance the budget.  (Gov. Bill) Ritter has said he has similar designs this year on part of those funds."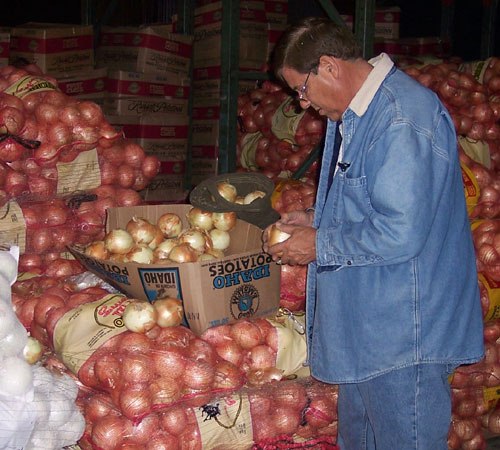 As the states prepare for the possibility of losing some of their reserve funds, funds they use to hire their inspectors, train their inspectors and manage their inspection programs, they will have to make some adjustments and changes to compensate.  They could ask the USDA to lower their overhead charges imposed on their shipping point inspection programs, they could raise their own inspection fees, or they could institute workforce reductions or other cuts in expenses.